Facilating E-Mobility
Here to empower a sustainable future
MyEvPlus: The Story
At MyEvPlus, we believe that getting from point A to point B should not come at the cost of the environment, That's why we offer a fleet of electric vehicles(EVs) that are convenient and environmentally responsible.
Get in touch
Responsible, Reliable & Renewable
Our EVs are equipped with the latest technology and feature a comfortable, spacious interior, making your ride with us a pleasant experience. Whether you're heading to the airport, a business meeting, or a special event, our vehicles are the perfect choice for all your transportation needs.
Our Electrifying Journey
Our team of professional drivers are knowledgeable, friendly, and dedicated to ensuring a safe and stress-free ride. We offer 24/7 service, so you can book your ride at any time.
We understand the importance of being on time. That's why we use real-time traffic information and the latest GPS technology to ensure the quickest route to your destination.
Book your ride today and experience the comfort, convenience and environmental responsibility of MyEvPlus.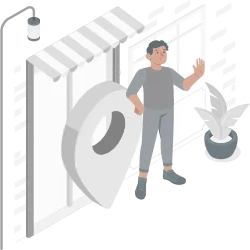 There are no stores available in your area currently.